Jim Howell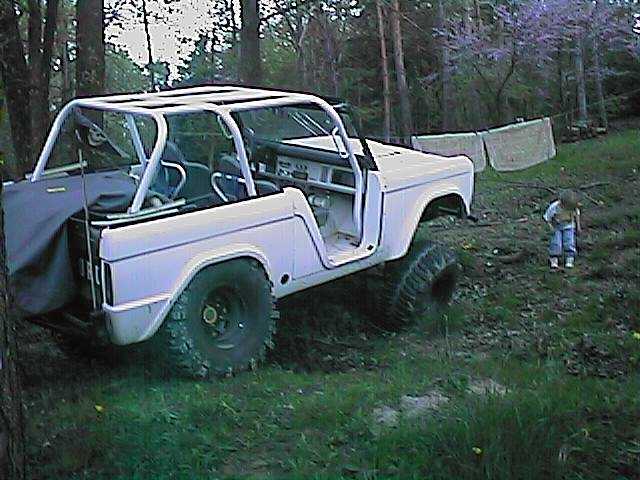 Jim Howell

http://members.aol.com/ej77eb3/
New Philadelphia, BroncOhio
1976 Bronco
kentrol fiberglass body.
full family cage. I have modified it alot.
Beard racing seats.
Detroit lockers front and rear.
Dana 60 rear with 35 spline axles.
4 link front suspension. this I'm very proud of.
351 marine block, gt-40 heads, nice cam. it will turn 8.7's in the 1/8 mile with boggers and the winch on.
4.88's ring and pinion's
and many, many others mods.
Page by Marc Reiter - last modified 12/23/00
Accessed times