Visit Quinn's Bronco Page

Here are some pics of the mods I've done to my new Mangler. Most of them are cosmetic, but I did follow the write up done
by Kevin Garrett to change the open rear differential to a full spool which works awesome. Besides the obvious change in color scheme, I also did a few mods to the body. The obvious ones are that I removed the superfluous lower front and rear bumpers and removed the doors and running boards. Somewhat less obvious is the chunk of material removed from the front of the chassis (where the lower front bumper mounted) and the bobbing of the front bumper and removal of the fog lights.

I cleaned off the flame stickers by hand and then wiped the sticky residue off with WD40 which worked well. I first put on lots
of coats of primer because it kept shrinking and cracking. It kind of helps match my real Broncos "distressed" look.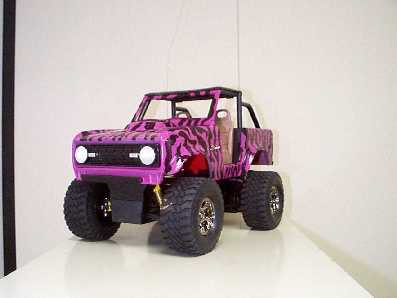 The piece de resistance of the project are the Bronco scripts. Anyone know where I got them? Heh, heh, heh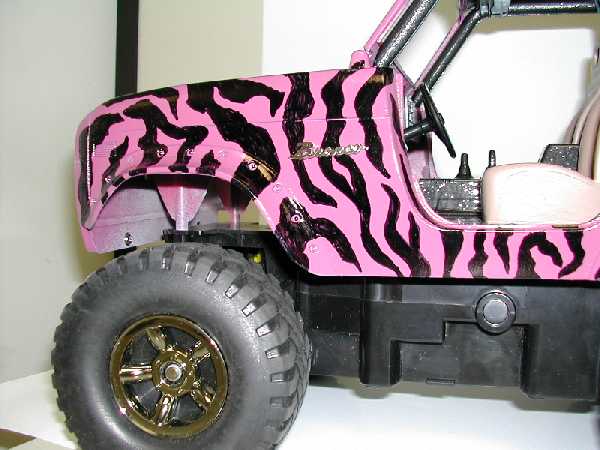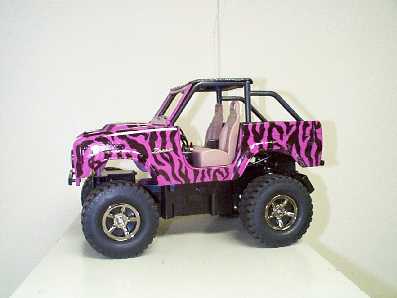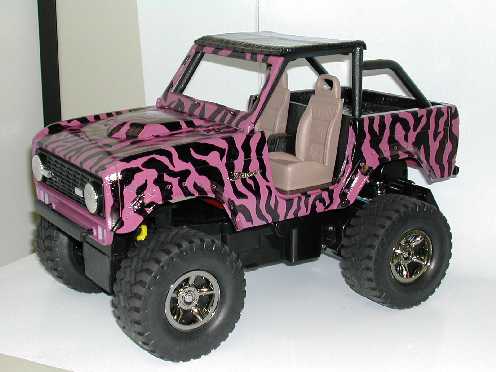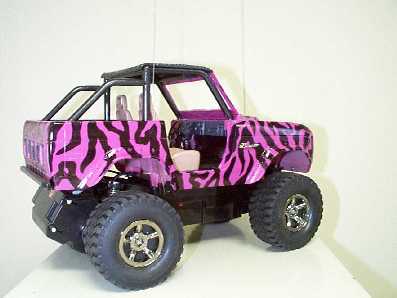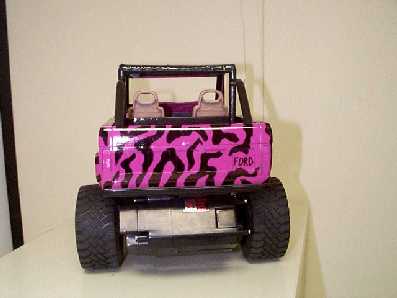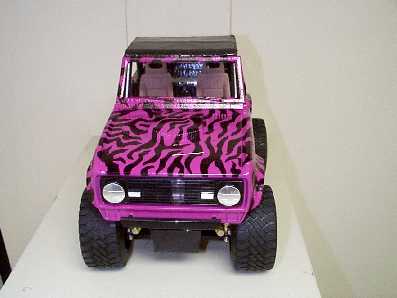 This is probably as close as I'm going to get for having coil over shocks on one of my Broncos for a while.
It's a sickness. What can I say?